Hunched like fishermen gathered outside on a wintry day, six great blue herons recently stood on the abandoned fuel dock east of Commodore Park in Magnolia. Perhaps they discussed the upcoming fishing season, descending tides, and the art of catching fish and fowl. These herons are harbingers of 120 + herons that will hopefully breed for the 5th year next to the Ballard Locks in Seattle.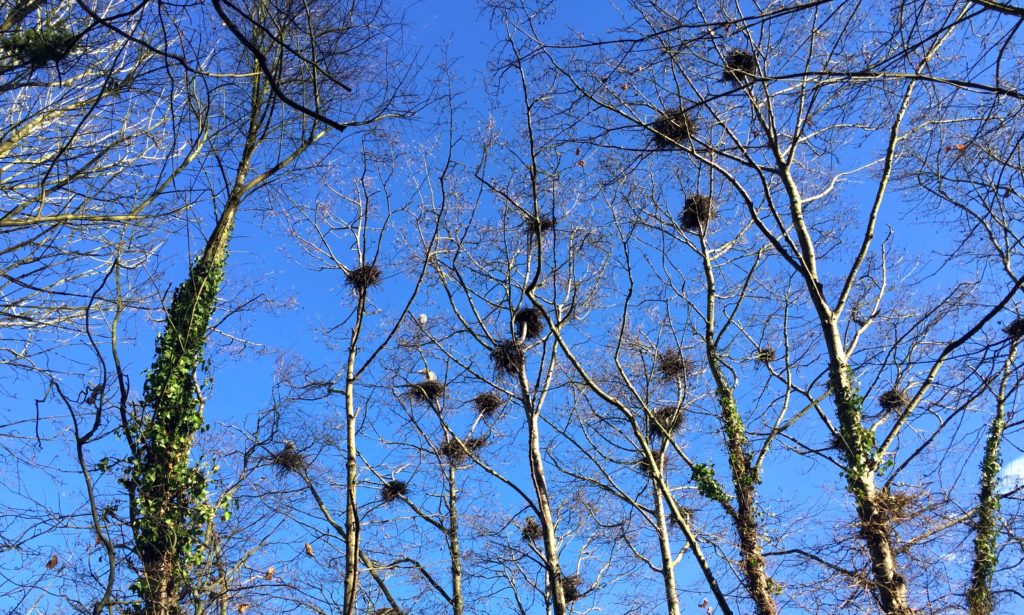 The herons gave each other space on the dock because, like fishermen, they are competitors.   Herons compete for a mate, territory, and food, and fights are common during the pre-nesting and courtship stages. Unlike some fishermen, there is no fellowship between herons beyond their mate.
Males are already flying to the 30 alder trees at Commodore Park and are choosing one of the 60 dilapidated nests.   The first males to fly to the colony can choose the safest nest from the main predator, the eagle, or choose to build a new nest. Then, slowly, females appear and check out the males and their nests.  Courtship rituals will begin which I will describe in another post.
For now, if you'd like, take your binoculars and look for herons standing (or "staging") at the abandoned fuel dock on the Magnolia side of the Ballard Locks. You can also look for herons on top of tall trees in the Carl English Gardens, or stand under the trees at Commodore Park and look for the first males choosing nests.  See if you can find three herons in the attached photo.  
Heron monitors assist by observing and recording the nesting activity and growth of colony herons, and results are sent to WA Fish and Wildlife as well as to other interested organizations. If you are interested in volunteering as a heron monitor, please email
info@heronhelpers.org and I'll send you the job description.