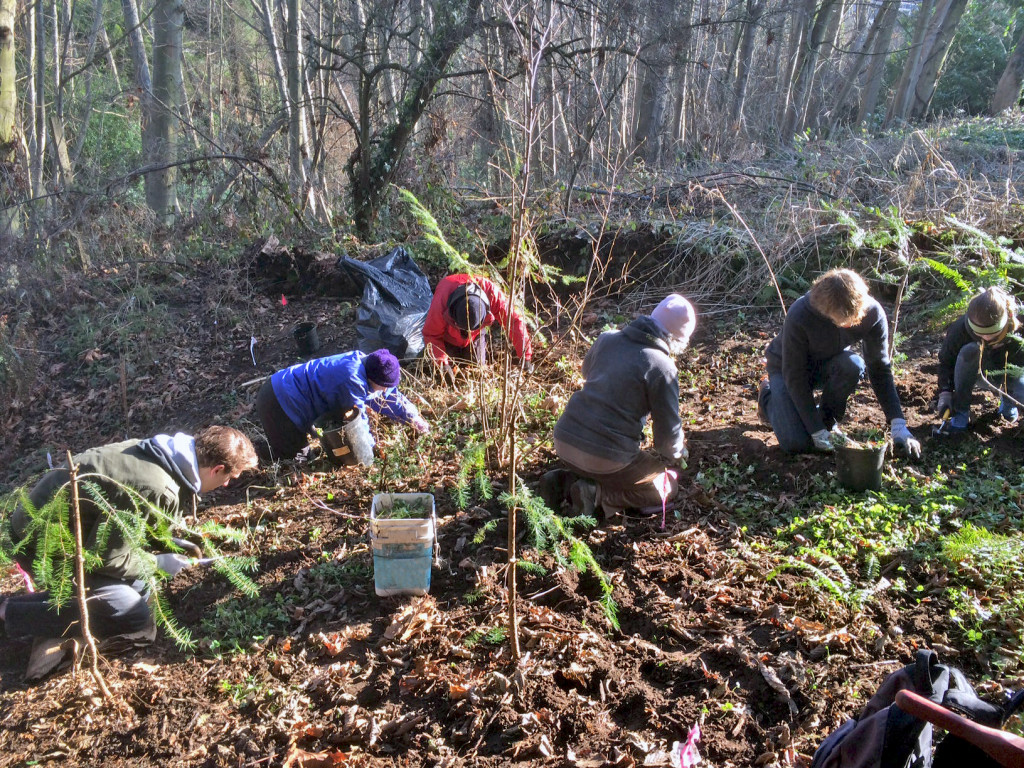 Heron Habitat Helpers organizes and hosts work parties to restore and maintain the heron habitat native vegetation. We remove invasive species, like English ivy, Japanese Knotweed, and Himalayan blackberry, then plant native species in their place. In addition, we pull weeds, water as necessary, and clear paths for worker and visitor access. If you, or your school, youth group, office, or community group is interested, please contact us at workparty@heronhelpers.org
Volunteering with Heron Habitat Helpers is a great way to give back to your community, spend time outdoors, and improve natural green spaces for all. Come prepared to work hard and have fun, rain or sunshine, mud, and thorns! No experience is necessary. Bring leather gloves and wear long pants and sleeves that cover your body. Clothes that can get a little grubby are best. HHH will provide all the tools. For large work parties, snacks and drinks are provided.
Other Opportunities
If digging in the dirt isn't your thing but you would love to be involved, there are many other opportunities!
Public relations – Be the "go to" person for contacting local publications and community organizations telling them of HHH's accomplishments and activities.
Become a citizen scientist – Observe and record on the heron colony during nesting season.
Website guru – Help us keep our website up to date with occasional blog posts and event listings.
Outreach – Help us organize events, staff a booth at local farmers markets, get groups involved in restoration parties and more.
We're open to new ideas – Feel free to contact us with suggestions for events and activities!
For more information about volunteering, please contact volunteer@heronhelpers.org.
Become a "Watchdog" for illegal dumping:
It is illegal to dump yard waste, or any other material, in city ravines and parks. Seattle Public Utilities (SPU) is in charge of dumping complaints, and they would like to hear about any dumping in Kiwanis Ravine. The phone number is 206-684-7587, or you can do it online at SPU.