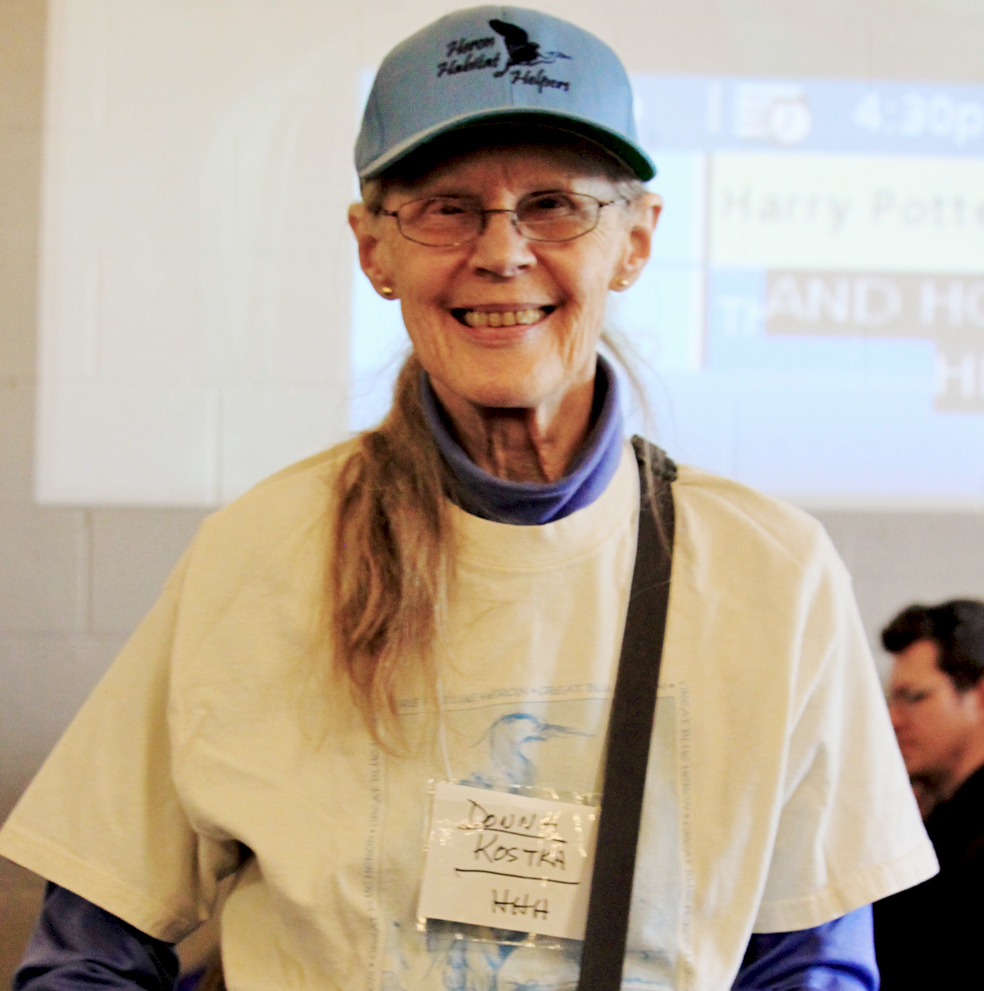 It is with with heavy hearts that we share the sad news that Donna Kostka, passed away on June 14, 2017, following a sudden illness.
Donna was a co-founder of Heron Habitat Helpers. Over the last 16 years she has been a passionate, energetic force guiding HHH, developing goals, working with volunteers, the city of Seattle, and federal entities to protect vital natural spaces in our urban environment.
But more than that, Donna was a friend. Her laugh and smile lit a room. She was smart as a whip, warm and friendly – the reason why so many of us flocked to her side.
The world lost a truly special person, and we take some comfort knowing her legacy that will carry on.
Our sincere condolences to her family.